For travelers seeking an alternative to the traditional bed-and-breakfast inn, the island boasts an impressive array of hotels and resorts providing every amenity and top-of-the-line service. Choose from a harborside hotel, a historic island mansion, waterfront cottages and lofts, as well as world-class venues with their own private beach. The choices are many, with a location to suit every price point and taste. Amid the preserved living history an iconic centuries-old island, indulge in all the modern conveniences as past mingles with present in our upscale accommodations and premier properties.

Charming bed-and-breakfast inns abound on Nantucket, and many are converted whaling-era homes to lend an authentic historic ambiance.  Many accommodations are conveniently located in the heart of Town, close to unique shops, world-class restaurants and historical sites.  The gracious hospitality of island innkeepers—who are more than happy to provide tips and helpful suggestions--will make your stay truly memorable.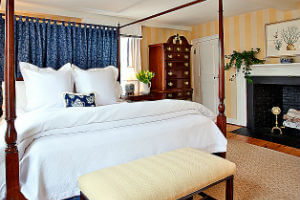 Whether you're seeking a contemporary beach side enclave with all the amenities or a historic whaling captain's home in the heart of Town, the island's knowledgeable real estate agents will assist in finding the perfect rental to suit your needs.  Check out our online Guidebook featuring a comprehensive list of Chamber-member real estate agencies and reservation services, as well as a diverse list of independent locally-owned apartments, cottages and homes available to lease.
Nantucket is a paradise for pets, with a hotel and bed-and-breakfast inns, as well as cottages and houses providing accommodations for both owners and their furry friends.  The island's casual, laid-back vibe—as well as its many beaches and walking trails—make Nantucket the perfect choice for a getaway with your pampered pet.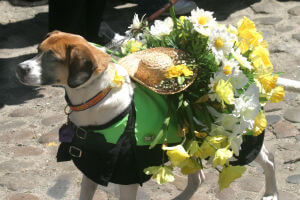 Our sister island boasts a diverse range of accommodations, from luxurious resorts and cozy inns to family-friendly hotels and the "World's Friendliest Hostel."  Rolling farmland, the spectacular clay cliffs of Aquinnah and harbors dotted with sailboats create a stunning backdrop for your island getaway.

Cape Cod offers a wide range of lodging options to suit every taste and budget, from private home and cottage rentals, elegant full-service resorts, chain hotels, delightful bed-and-breakfasts, cheery "Mom and Pop" motels and delightful cottage colonies.  From Woods Hole to Provincetown, the options are endless.