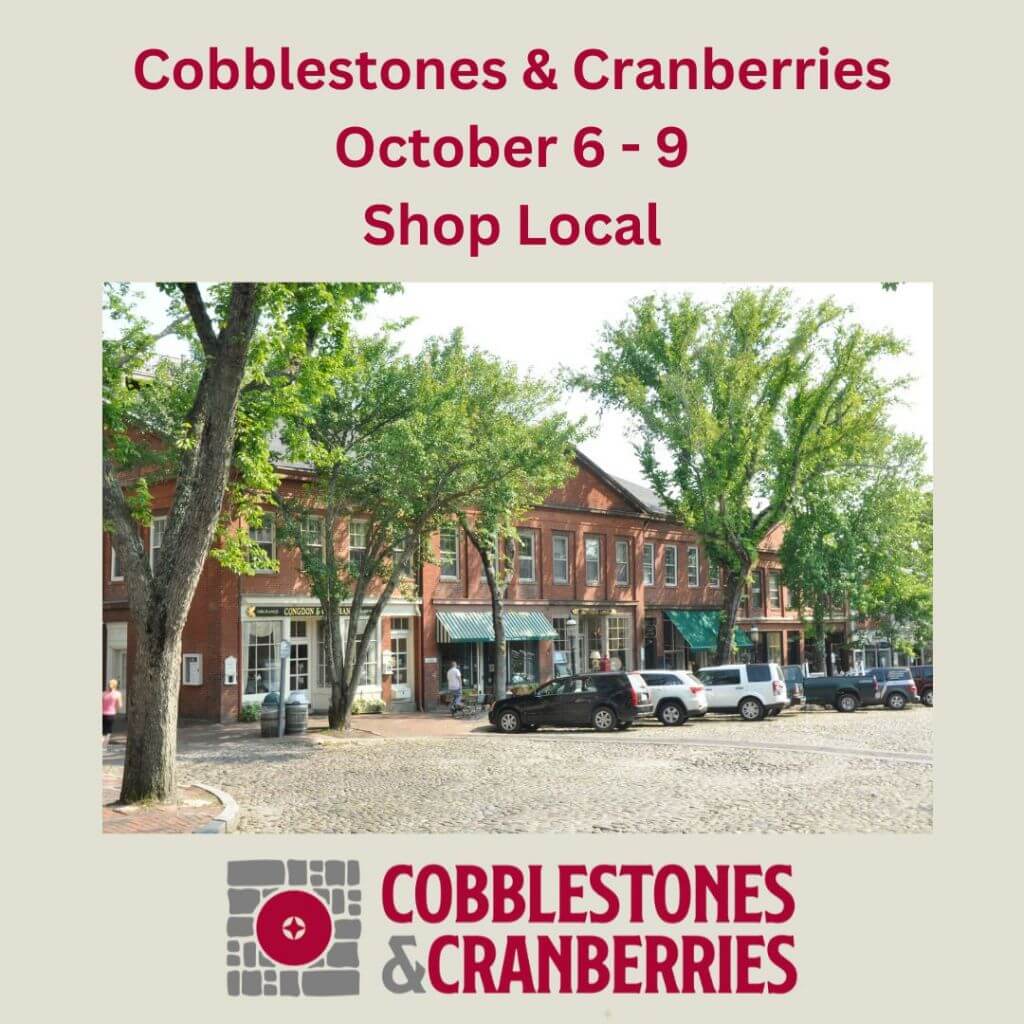 Join our 5th Cobblestones & Cranberries, a community shopping initiative, presented by the Nantucket Island Chamber of Commerce to promote supporting local businesses. This year's Cobblestones & Cranberries Storefront Competition theme is "Home for the Harvest."
October 6 - 9, 2023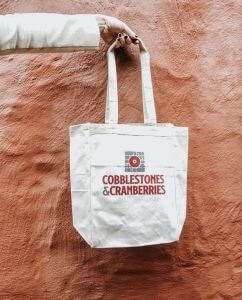 Congratulations to our Winners!
Jane Gallucci, Cheryl King, Susie Vlahos, Sarah Keating, and Carolyn O'Gorman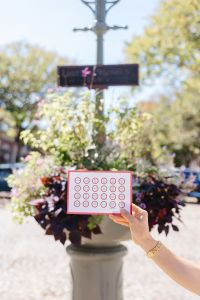 2023 Participating Stores
ACK Natural Cannabis Dispensary, 19 Spearhead Drive
Annie and the Tees, 19 South Water Street
Aunt Leah's Fudge, 16 Straight Wharf #3
Blue Beetle, 12 Main Street
Breezin' Up, 48 Main Street
Dawn, 2 Harbor Square
Erin Hielle, 0 Main Street
Four Winds Gifts, 8 Straight Wharf
Geronimos Pet Supply, 119 Pleasant Street
J McLaughlin, 1 Salem Street
Murray's, 62 Main Street
Peachtree Kids, 19 Main Street
Quidley & Company, 26 Main Street
Respoke, 41 Straight Wharf
Summer Shades, 16 Straight Wharf
The Green Lady Dispensary, 11 Amelia Drive
The Haulover, 7 Salem Street
Toujours Midi, 30 Main Street
Vis-a-Vis, 34 Main Street
How it works - Shoppers:
To be involved in this year's initiative, all you have to do is walk around and shop at participating stores from October 6 - October 9. The more places you shop, the better chance you have to win great prizes!
Pick up shopping bingo card at a participating business or at the Chamber of Commerce office at Zero Main Street. Bring your card to any of the businesses listed on the back and spend at least $5 to receive a participation sticker on the businesses' name. One sticker = one chance to win. When you are done shopping, drop your card off at our office - Zero Main Street, 2nd Floor.
You can also vote for your favorite storefront. Voting link coming soon!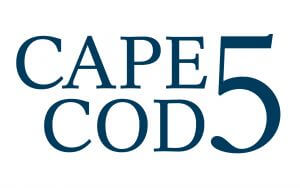 Cape Cod Five is the Cobblestones and Cranberries Presenting Sponsor
How it works - Businesses:
Sign up to participate in this year's weekend-long #ShopLocal initiative, Cobblestones & Cranberries and gain valuable advertising through our marketing promotions. To entice shoppers, you can provide a giveaway valued at $25 or more and offer in store promotions for the weekend. We will build excitement around the idea of #ShopLocal & #ShopNantucket.
The Chamber will provide you with cards, stickers, and shopping bags by Thursday, October 5, along with an "I'm Participating" flyer. Your business will be listed on our website with any discounts or gifts you are providing and in our Cobblestones & Cranberries e-blast, reaching over 13,000 subscribers.