The Rock Solid Fund, administered by the Nantucket Chamber of Commerce provides grants to Nantucket-based small businesses to ensure their contribution toward a strong island economy. Ideally applicants will use funds to execute an innovative project to ensure the growth and economic stability of their own business while creating a positive role model for others in the entrepreneurial community.
For more information about our grants, please email grants@nantucketchamber.org
General Qualification Criteria​
The current or proposed business must be for-profit, with primary operations on Nantucket.
If the application is for an existing business, it must have generated revenue and profit in the previous calendar year.
If the application is for a new business, there must be a well-developed business plan for producing revenue in the current calendar year.
Businesses that have received prior grants are eligible, although priority will be given to those who have not already benefited from this grant program.
Application Process and Timeline
For 2023, the Chamber is utilizing a new online system for the submission of grant applications.  All applications must go through this system - PDF or word document versions will not be accepted as in the past.  Also new for this year, a Spanish-language version of the application is available through this system.
Wednesday, January 25: Application process opens.
Wednesday, February 22: Grant applications are due by 5:00 p.m.
Monday, March 20: Applicants will be notified if they are receiving an award
Use of Grant Proceeds
Grant proceeds must be used for a specific project that will significantly increase the likelihood a new business will launch successfully, or an existing business will grow.  Some examples of projects that would be strong contenders for this program include:
Upgrading point of purchase or inventory management technology/systems;
Establishment of new points of sale such as e-commerce, or new services such as off-premise consumption;
Purchase of equipment that will enable more efficient manufacturing/production;
Purchase of equipment or technology, or other innovative ways to offset seasonal staffing challenges;
Innovations that reduce the businesses reliance on goods/products that contribute to island waste;
Critical startup needs such as legal entity selection and filings, patents/IP protection, accounting setup, corporate website development, or target market research;
Market research and prototyping of a new product/service;
Tuition assistance for professional development and training programs to enhance business operations;
Participation expenses to attend tradeshows or national competitions that will raise visibility for the business's products/services beyond Nantucket.
Grants may not be used for:
Paying off existing debt or projects initiated prior to this grant cycle.
Deposits for property lease or purchase.
Standard operating expenses such as payroll, rent, utilities, basic goods/services/supplies.
Standard advertising and marketing initiatives.
Important Information
Rock Solid grant funds will not be awarded to the grant recipient until an approved project plan, expense reimbursement form, and supporting purchase orders or receipts are submitted. Funds are not distributed in advance. Unused grant funds will be retained by the Rock Solid Fund and used for future rounds.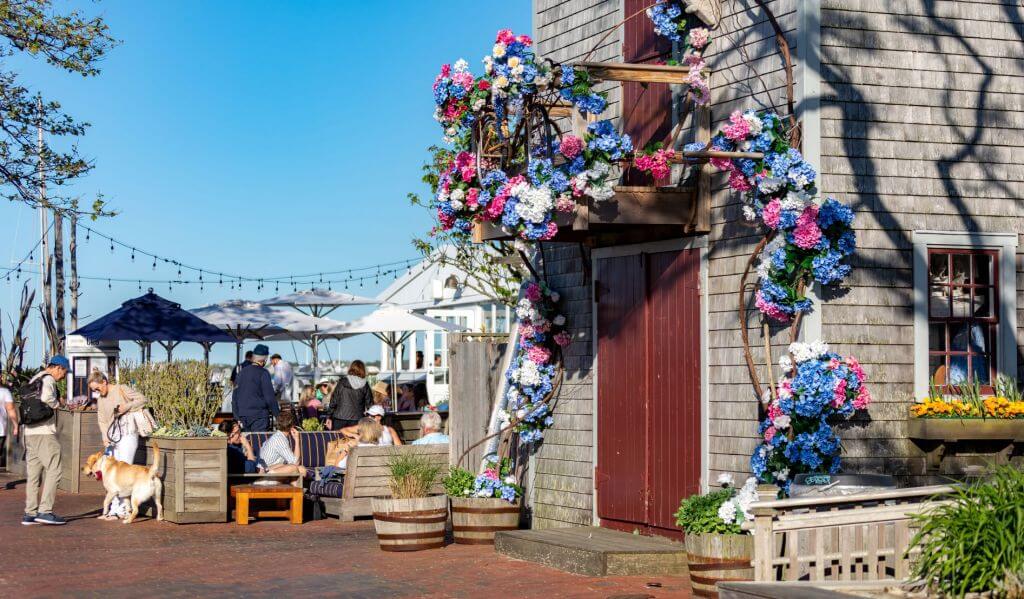 SMALL BUSINESS ENERGY RELIEF GRANT APPLICATIONS NOW OPEN
National Grid has awarded the Cape Cod Chamber of Commerce $100,000 in funding to support local small businesses.
The Chamber will distribute one-hundred $1,000 grants to business members with fewer than 150 employees to help offset energy costs. The Cape Cod Chamber is one of eight regional chambers of commerce in Massachusetts to receive this grant funding.
"Our small business community is the backbone of our local economy. We're grateful to National Grid for recognizing this and aiding in the Cape Cod Chamber's mission to help strengthen our member businesses and the Cape community," said Paul Niedzwiecki, Cape Cod Chamber of Commerce CEO.
This pledge follows a similar donation by National Grid in January 2023, when the company distributed $1 million to four small business organizations as part of their commitment to uplifting the well-being of small business owners and entrepreneurs in Massachusetts.
For more information and to apply today, please use this link.