Network, Promote & Market
The Nantucket Chamber wants to be a partner for your business and the community. We support businesses through networking, educational and promotional events, and marketing. Looking to get involved? Learn how to host a Business After Hours, be a presenter at an educational workshop, or partner with us to do a ribbon cutting for your business!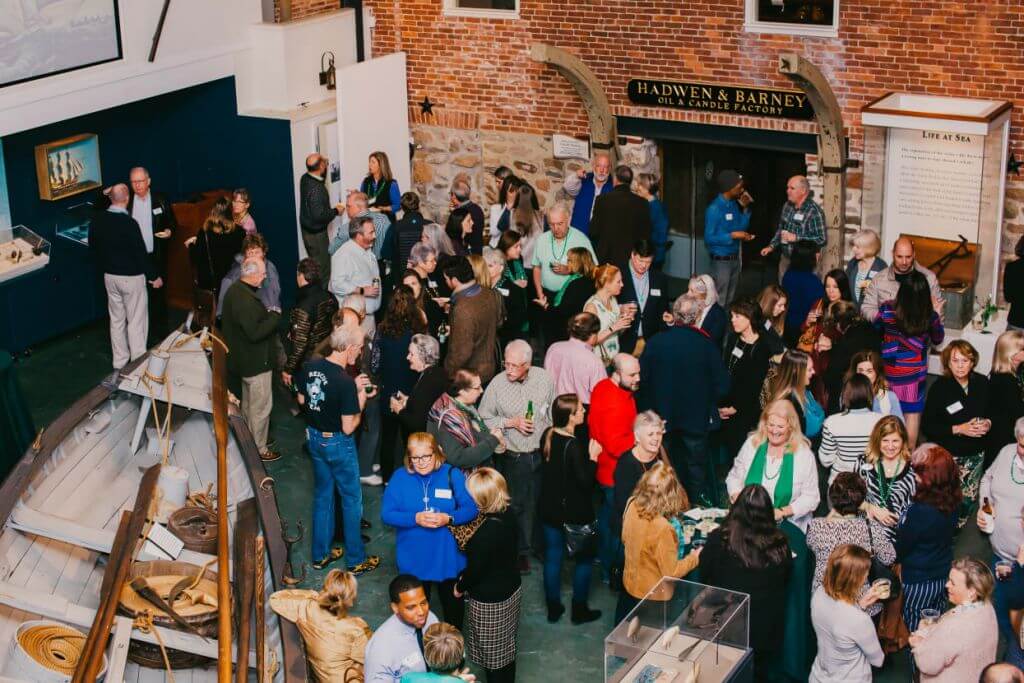 Business After Hours are member-exclusive networking events "after normal business hours" that are designed specifically for our small- to medium-size member companies who want to expand their network of business contacts, generate new business leads, and learn the most effective strategies for networking. We host Business After Hours every month (with the exception of the Summer months) and sometimes more than once per month. Members pay $20, and non-members pay $35. It's $35 at the door for people who didn't register. 
When you host a Business After Hours you can showcase your business. As a host, you pick a Non-Profit Spotlight to do a 50/50 raffle at the event, you tell everyone at the event about your business, and you can giveaway some of your business swag. There are many opportunities to market your business through hosting a Business After Hours: spotlighted in our e-newsletter, spotlighted on Facebook & Instagram through event promotion, handing out or doing giveaways that are related to your business, getting to tell attendees about your business during our "thank you," and giveaway section of the night, and more.
These events usually are catered with food and drinks. How you want it to look is up to you. You could have an open bar, cash bar, or we've even done a wine tasting. You can have passed appetizers, buffet style platters, or a mixture of both. To host an event please email events@nantucketchamber.org
We love to celebrate our members! You can host a ribbon cutting for many different reasons: you just opened your NEW business, you opened your business in a NEW location, you joined the Chamber and want to celebrate, or you have something NEW that you want to celebrate with us! Interested in having a ribbon cutting? Email events@nantucketchamber.org